Flexible Subscription
Can't commit to certain delivery dates or tin sizes? Choose our Flexible Subscription option and order at your convenience. Commit to a minimum of 1200g of caviar, sent to you whenever you want. You still receive the full benefits of membership pricing ($1 to $0.8 per gram depending on tin sizing) plus the flexibility to order on demand. Just email VIP@thecaviarclub.com when you want your next shipment to let us know how much and what type you would like.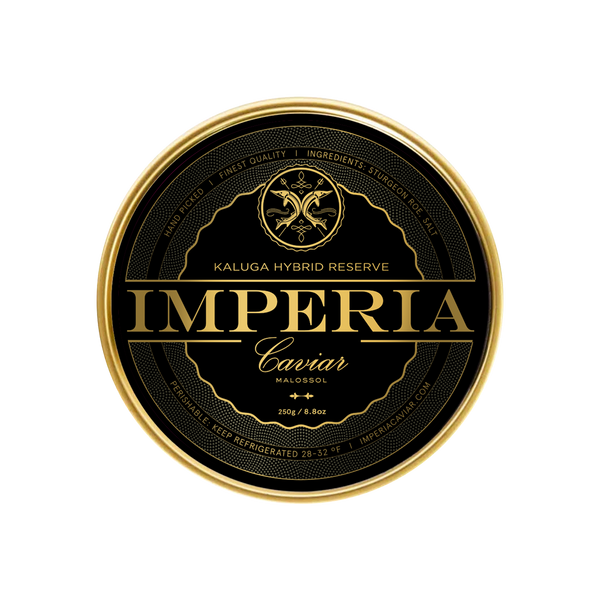 Benefits to Joining
Fresh, premium caviar delivered directly to your home or office.
Access to members-only pricing in our online store.
Invitations to exclusive Caviar Club events.
Membership in a growing community of caviar enthusiasts.
Complimentary Shipping
Cancel Anytime
100% Happiness Guarantee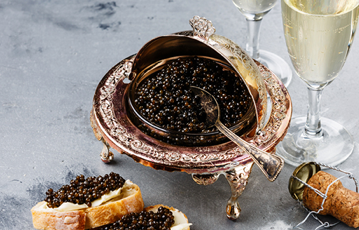 The Caviar Club is designed for people who believe in the high nutrition value of caviar and want to include it into their common dietary habits. As a member of the Club you'll receive the best quality caviar available in the USA for less than $1 per gram.
The Caviar Club offers several types of subscriptions, from monthly, bimonthly or even quarterly. Select the frequency of your deliveries, which caviar you prefer, and the quantity you wish to receive below. All subscriptions have free shipping.
If you don't want to commit to fixed delivery dates, choose our flexible subscription plan which allows you to order at your convenience.
Not sure which type of caviar you prefer? Try our Caviar Sampler in order to decide.
What is included in a shipment?
You'll receive your preferred caviar, carefully packaged in insulated packaging with ice packs. Your caviar will be overnighted to your home or office as often as you desire.
Our caviar is the best available in the US market and because work directly with farms and buy in large quantities, our prices are far below other caviar companies.
You're also getting all the amazing health benefits of caviar.
Our tin sizes range from 30g to 1680g. You can customize the number and sizes of tins as well as mixing the caviar type by sending us an email at VIP@TheCaviarClub.com. Minimum quantity per shipment is 300g.
How does caviar shipping work?
We ship our caviar between Monday to Thursday with a cut-off time of 2pm PST. So depending on when you subscribe you will receive your first caviar as soon as the next day in the morning. After that, your caviar will ship to you on a regular basis (as often as you indicated when you signed up). Our caviar is the freshest around.
We also use state of the art tags that ensure that the cold chain has not been broken and that the package has not been exposed to heat that can jeopardize the quality of the delivered product.
Still Not Sure?
Our Caviar Sampler is the perfect way to try the caviars we have on offer before joining the club. You'll receive two taster size tins of our most popular caviars. Try the briny, creamy, exquisite taste for yourself before you subscribe.